Tips and Tricks
5 Easy DIY Halloween Costumes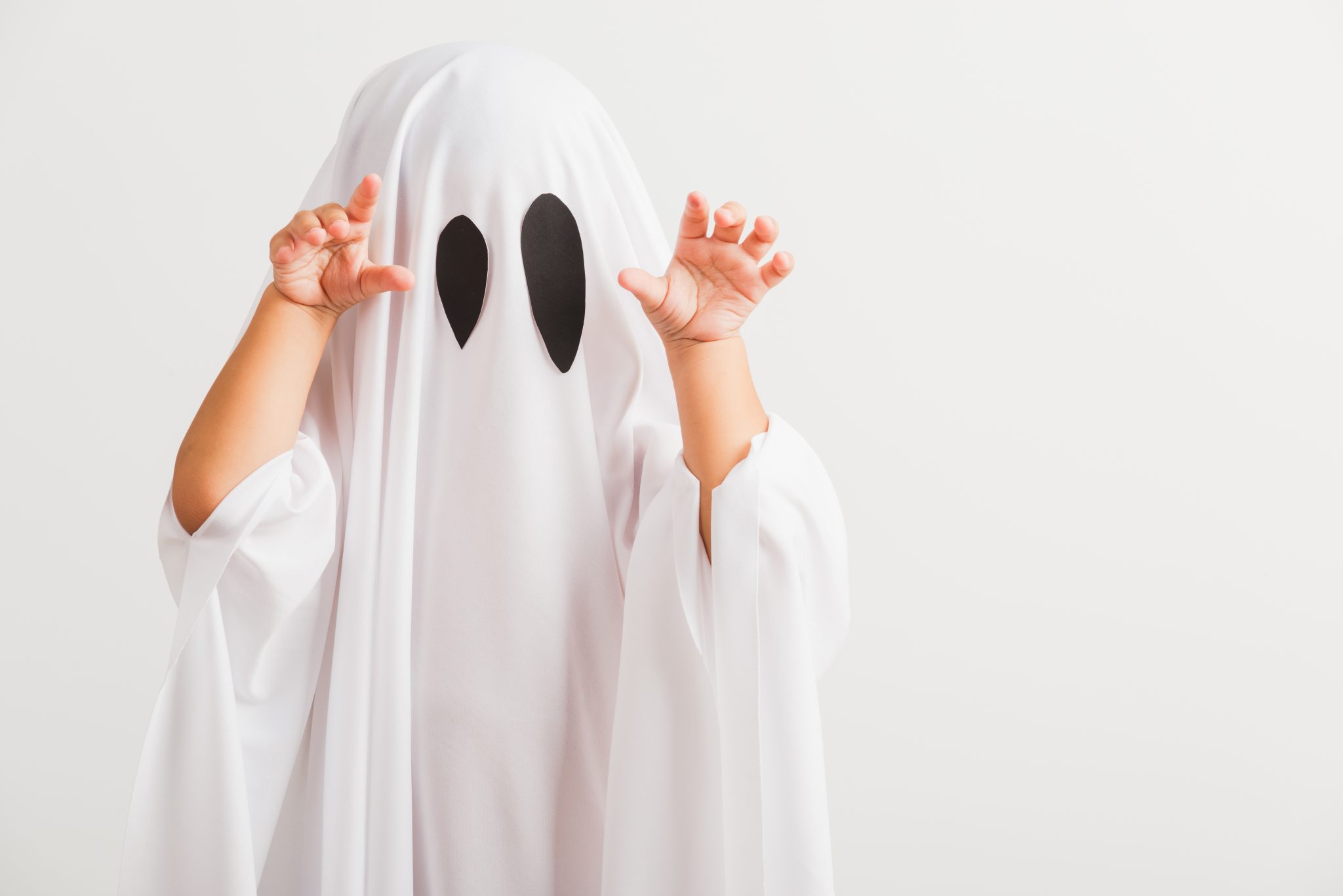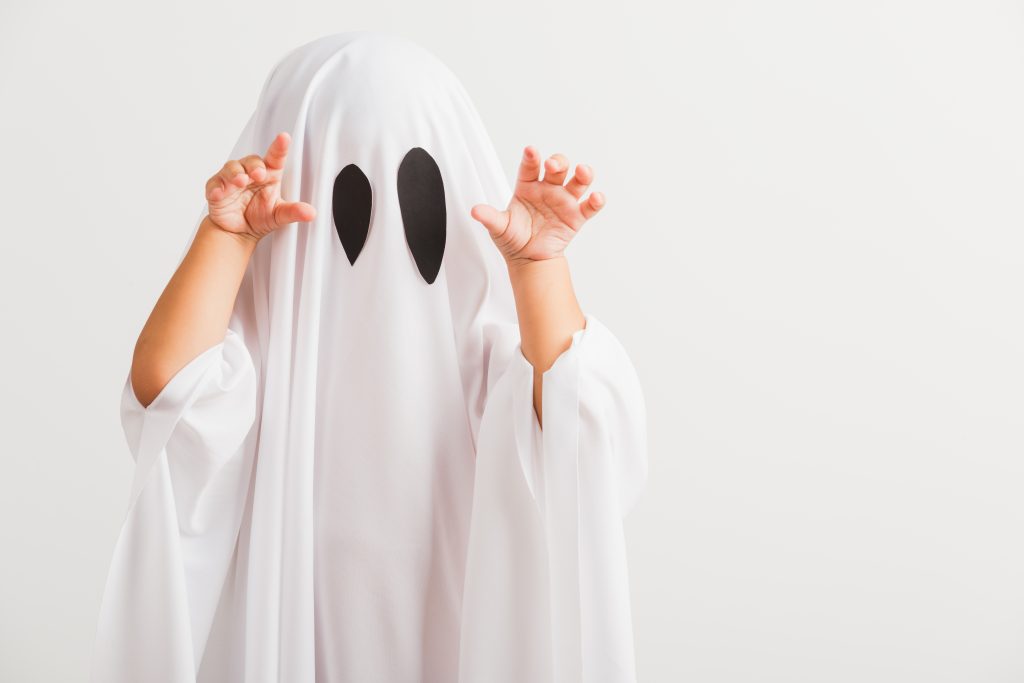 Halloween is one of the most exciting times of the year, especially for kids, but it can also be expensive. Between buying candy, decorating the yard and pulling together a spooky costume, it's easy to spend a lot of money. However, there are some great ways to save money and still have a fantastic costume for Halloween – in this guide, we'll be exploring 5 easy DIY Halloween costumes that can be created with items that you probably already own!
Spooky Yet Simple: A Ghost!
Spooky yet simple, the ghost is a Halloween classic. It's super easy to create this costume with things that are already in your home – all you need is a white sheet and a pair of scissors. Cut two holes in the sheet for eyes and drape it over your head, or cut the sheet into a more ghostly shape if you want to get creative. If you want to add a spooky touch, you can add some black face paint around the eyes for a more haunting effect.
To pull this costume off, all you really need to do is make sure that the sheet you use is a crisp and clean white, so consider a professional laundry service ahead of the big day if you think you'll run out of time!
Perfect For Pairs: A Witch's Cat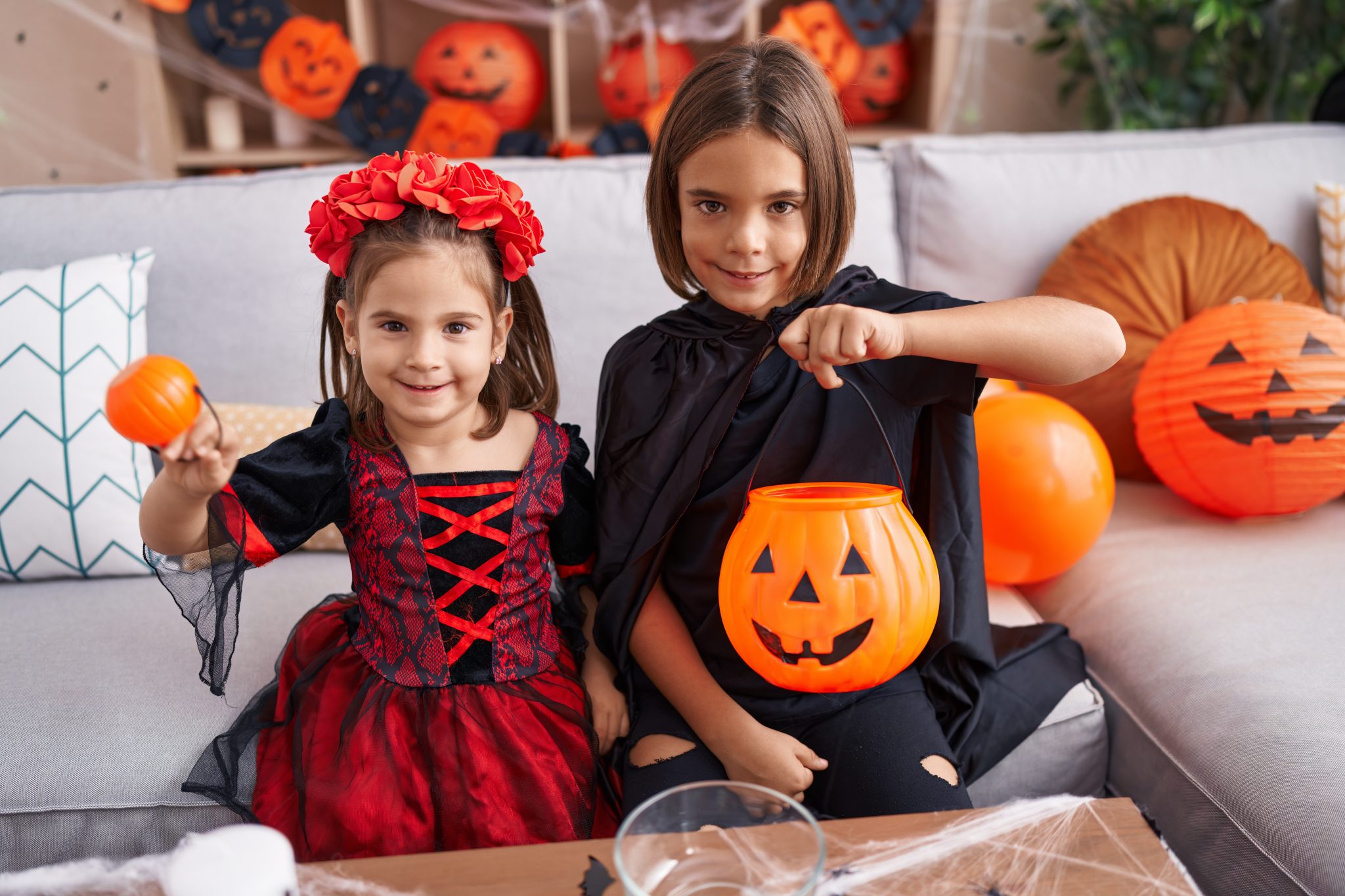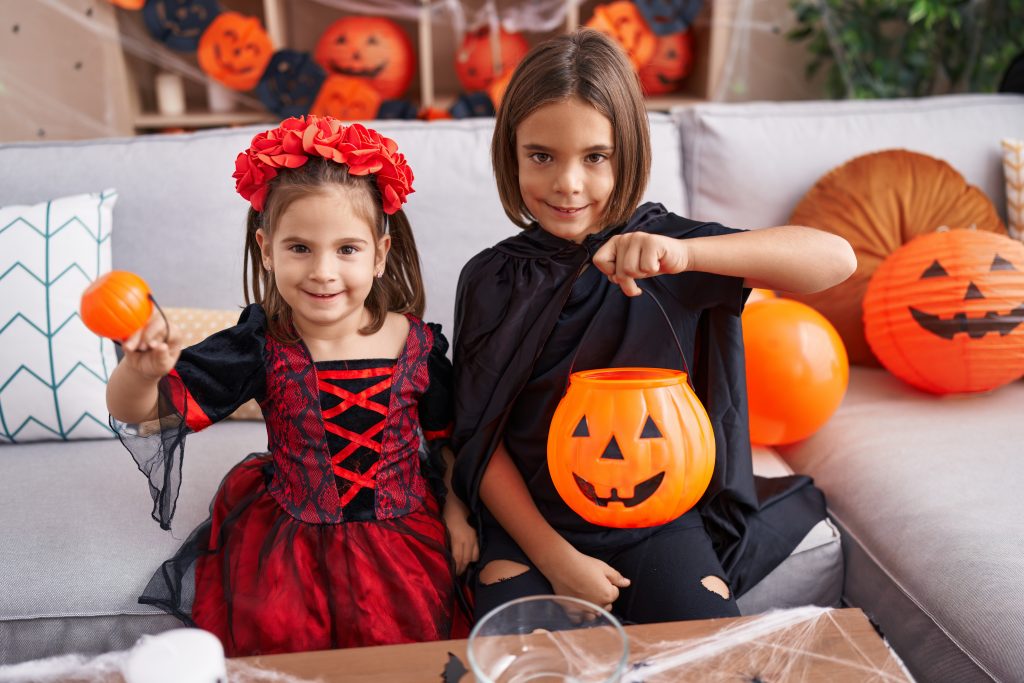 Want a look that you can pair with a friends this Halloween? Why not try a cat and a witch costume combo? A cat costume can also be created with items you already own – all you'll need is some black clothing, shoes and gloves, as well as some black face paint. With these, you can create a cat costume worthy of the spookiest of nights!
To finish off the look, cut some cat ears from a piece of cardboard and attach them to a headband or hair tie, and use black face paint to add whiskers and a nose. If you want to make your costume even more fun, you can also draw some cat paws on your hands and feet!
Classic Halloween: The Vampire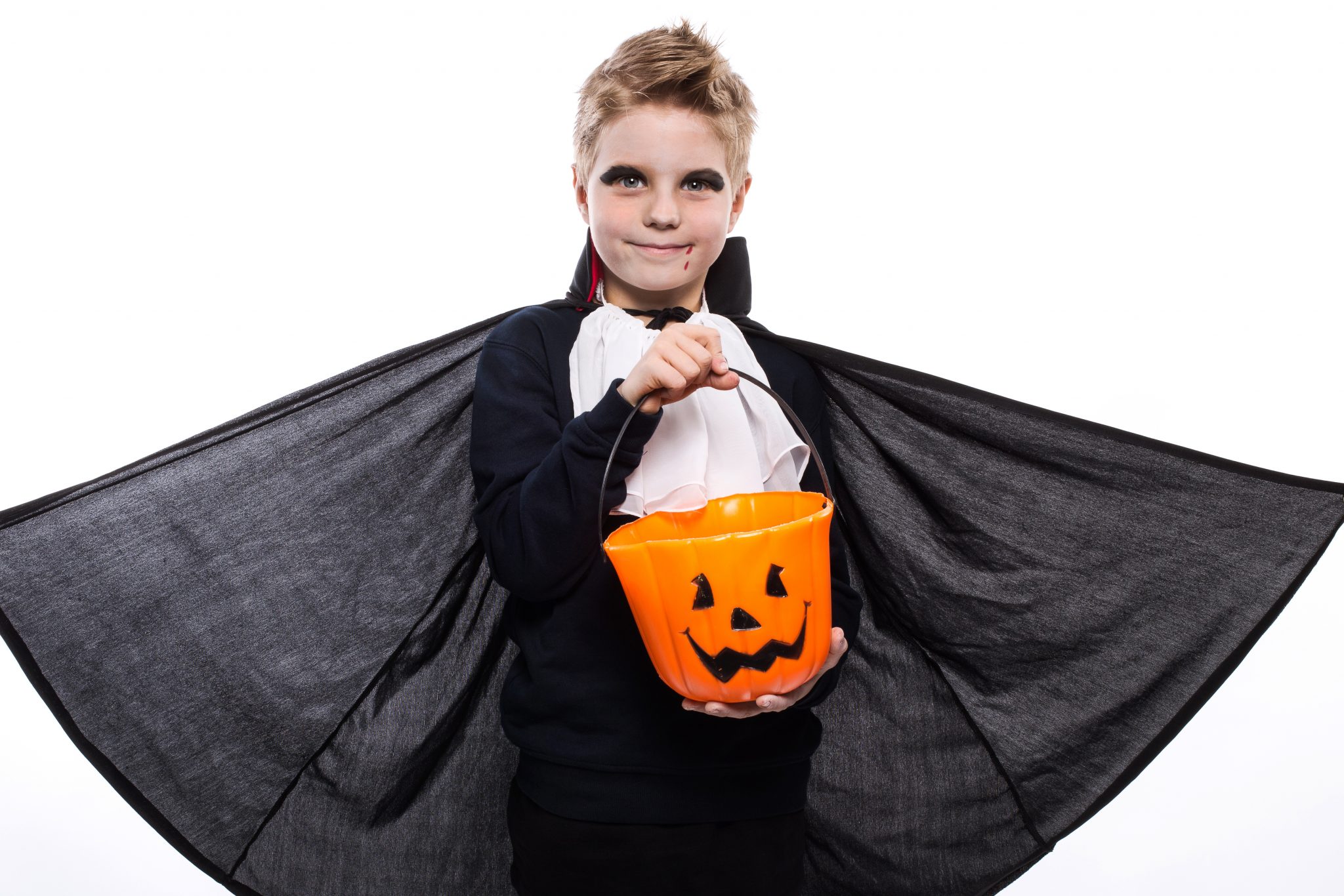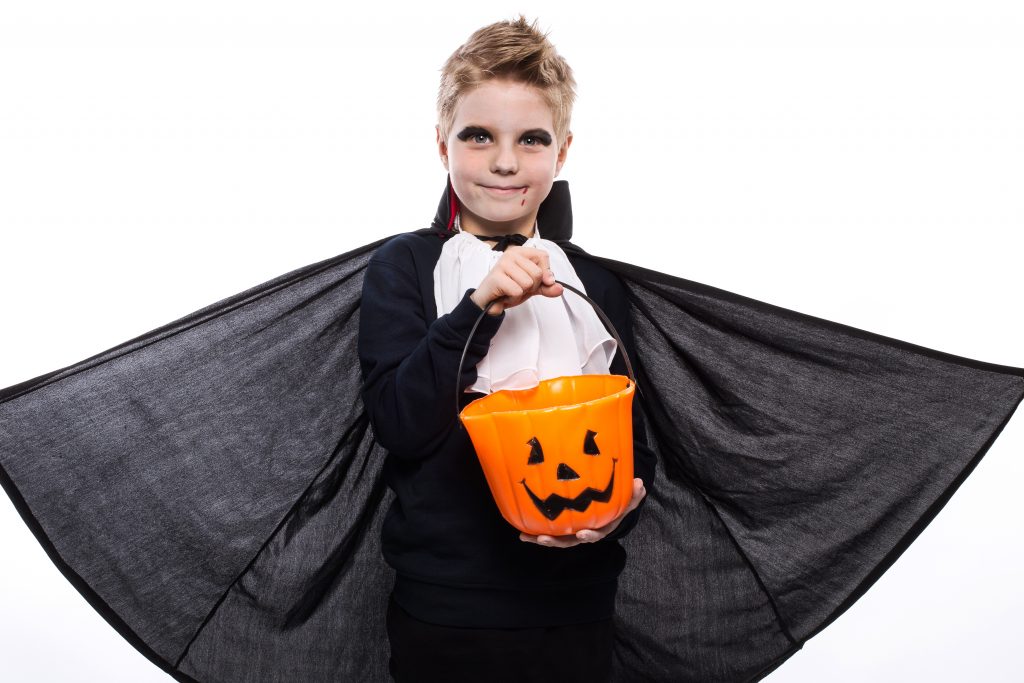 If you're looking for a costume that's the ultimate in Halloween classics, then a vampire is a great choice. To make a vampire costume, all you need is some black pants, a white shirt and some fake vampire teeth. Then, follow a simple three step process:
Cut the collar of the white shirt into a V shape. If you want to add a touch more extravagance, then you can wear your white shirt over a black one.
Use the fake teeth to create a vampire look.
For a more dramatic effect, add some fake blood or red lipstick to your lips and a cloak over the top of your outfit!
Creepy But Cost-Effective: The Mummy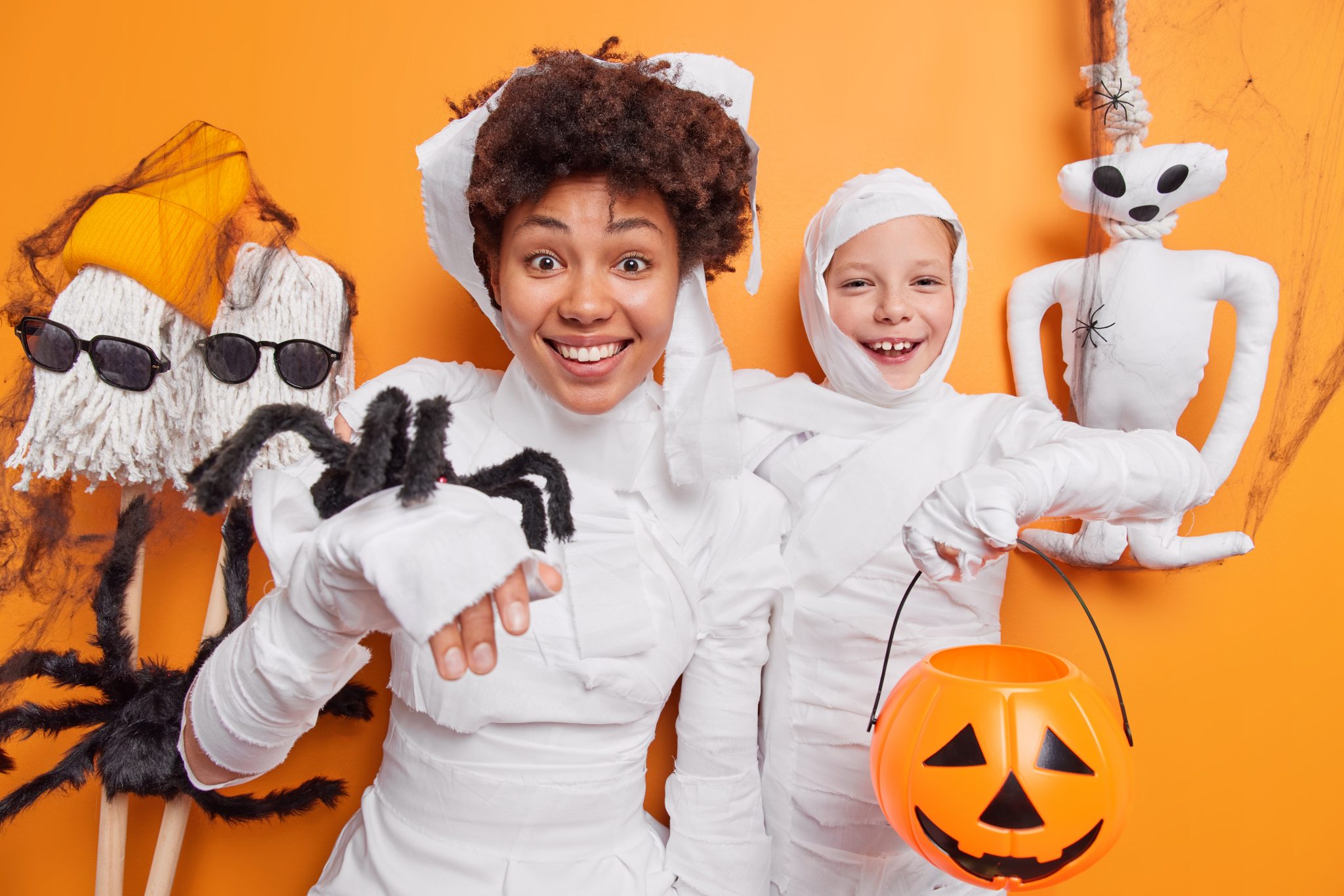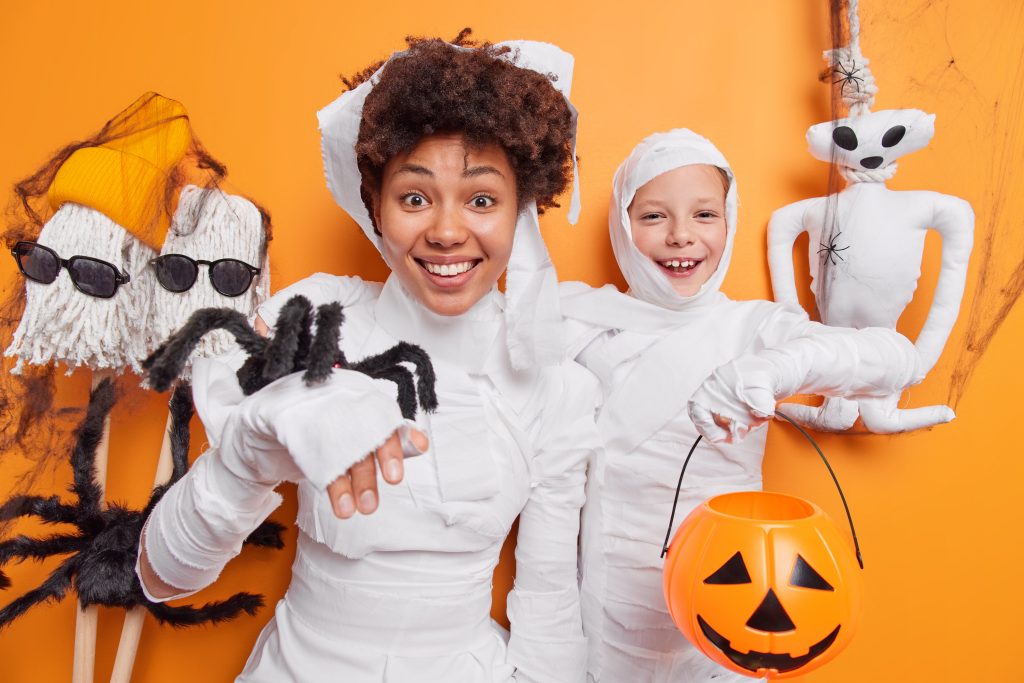 If you're on a budget, or seriously short on home items that you can cobble together for a Halloween costume, then the mummy is the best option for you – all you'll need for this creepy costume is some old white fabric or sheets and a pair of scissors!
To start, cut the fabric into strips and wrap them around your body, leaving some areas exposed. You can use white face paint to make yourself look paler and more ghostly, and to complete the look simply add some fake blood or dirt to your costume.
Remember, before you start 'mummifying' yourself, you'll need to be prepared to get cleaned up after your time out trick-or-treating. You can book in for any of our laundry or dry cleaning services and we'll get your clothes looking pristine ready to return to reality after Halloween!
The Night Of The Undead: A Zombie
For a scary costume that's super easy to DIY, the zombie is another great option. To make a zombie costume, you'll need some old clothing that you don't mind tearing apart, some scissors and some fake blood (or a red marker!) Cut the clothing into strips or tear it to create a ragged look, and then use the fake blood to make it look like you've been attacked by zombies. If you want to take it a step further, try using some black face paint to create dark circles around your eyes and make yourself look even more undead – the neighborhood won't know what's hit it!
Ultimately, Halloween costumes don't have to be expensive or difficult to create – the spirit of Halloween is all about having some spooky fun. By using items that are already in your home, you can create an amazing Halloween costume that will make you stand out at any party. Whether you choose to become a ghost, a vampire or a zombie, these easy DIY Halloween costumes are sure to be a hit with your friends and family.
RELATED TOPICS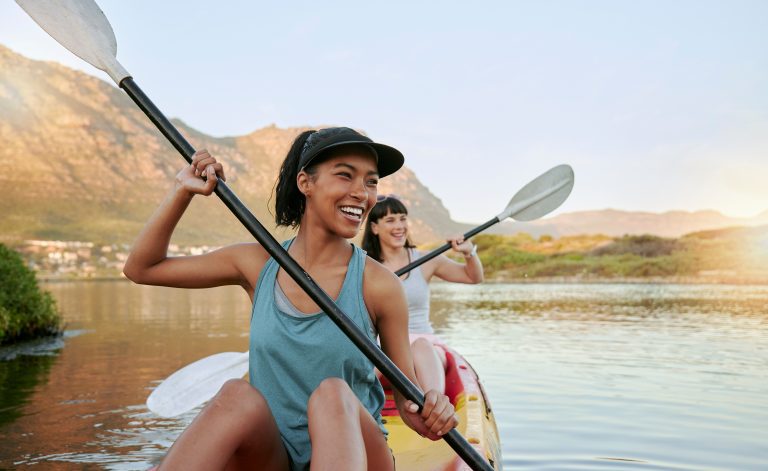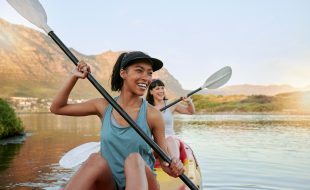 Get Garment Guides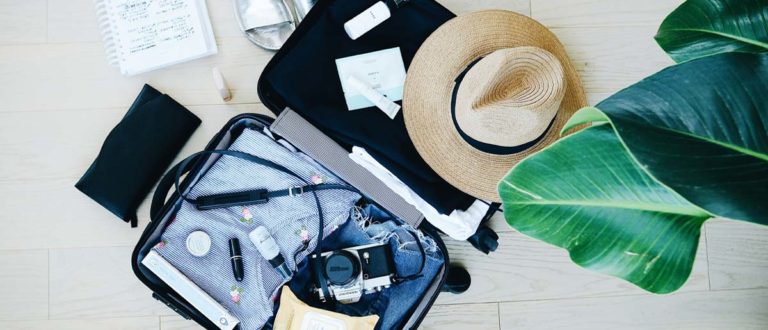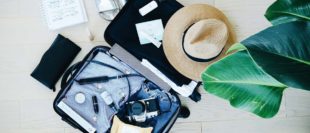 Get Tips and Tricks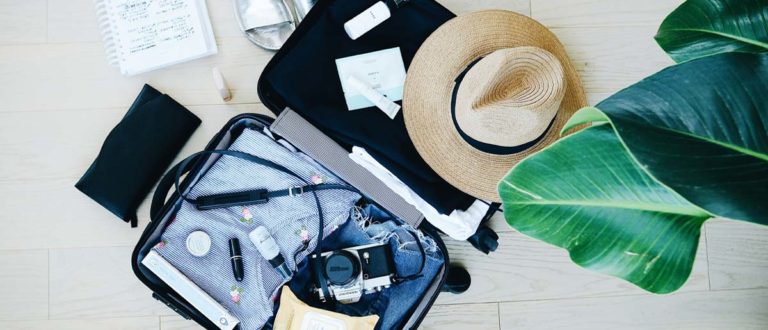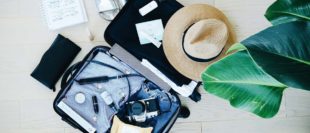 Get Tips and Tricks