Franchises, Best-in-class tools and services you will access as a CD One Price Cleaners franchise owner
Franchises
Dry cleaning and laundry services are always needed. See how you can impact your community by opening a franchise.
Best-in-class tools and services you will access as a CD One Price Cleaners franchise owner: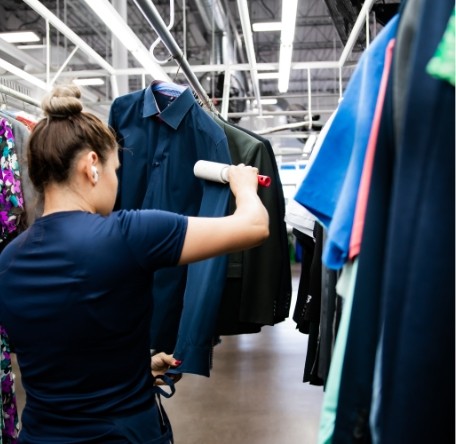 Franchise opportunities are available
There are more than 35 CD One Price Cleaners stores operating today, and we intend to grow that number by offering more dry cleaning franchise opportunities. We offer qualified prospects a dry cleaning franchise opportunity that's competitive with many traditional franchise opportunities, but what's most attractive is our innovative, one-price business model and the support we provide our dry cleaning franchise owners.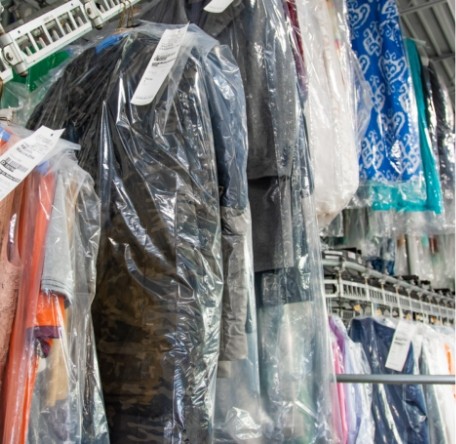 An industry that stills move forward
The dry cleaning business isn't usually the first thing to come to mind for a person looking for a franchise opportunity. That's not a surprise, until you consider the facts: Dry cleaning is a $9 billion-per-year industry, populated mostly by small, relatively unsophisticated independent operators. Because dry cleaning is a repetitive, ongoing need, this is a business with a consistent demand throughout the year.
THE RIGHT FIT
What we're looking for in a partner
Self-starter mentality
Strong interpersonal skills
Management experience
Comfort with technology and data
Discipline and dedication
Reflective of our core values
We're extremely happy with our investment in CD One Price Cleaners.
The concept is unique and provides great value to the customer, which results in a solid return on investment for the franchisee. We were so satisfied with our investment in the first store that we recently acquired a second store.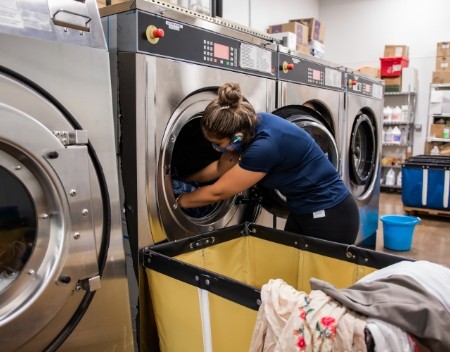 FABRIC OF LIFE BLOG
See what we've been up to in the press with CD One's company news.
See All Articles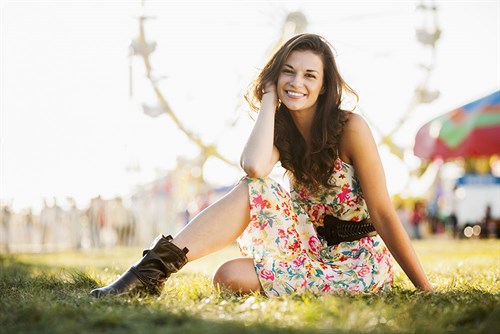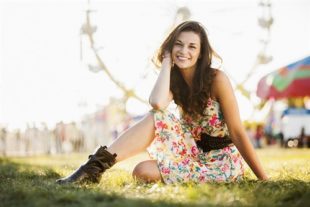 Get Garment Guides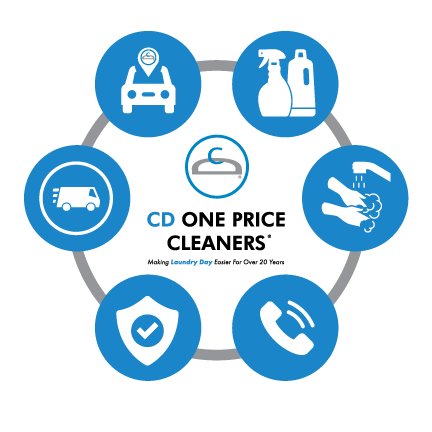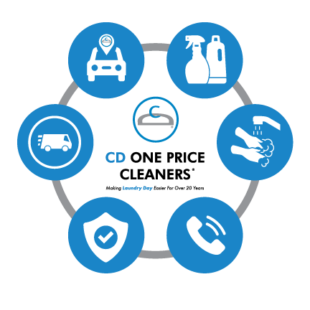 Get Company News
Why we're innovative and differentiated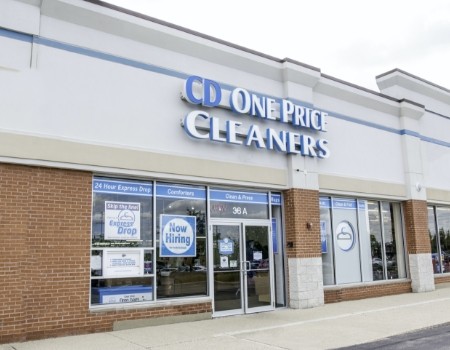 1
Volume based
How? Volume. Because of our on-premise production, facility scale, processes and garment focus, our stores are equipped to dry clean and launder many more pieces than a traditional dry cleaning and laundry business. And we do it at equal or better quality levels with a one-price, same-day-service, value-driven offering that our customers love.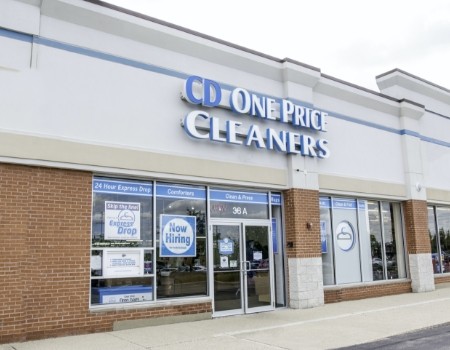 2
We don't pursue growth for growth's sake.
We are thoughtful about growth. We want good quality, growing, thriving stores, managed by franchise owners familiar with the communities they serve. We carefully select our franchise owners and provide comprehensive support to help them operate the CD One Price Cleaners model. We're focusing our expansion plans on larger target markets that we believe can support multiple, strategically spaced locations as opposed to individual stores in smaller markets scattered around the country. We believe clustering our store growth helps build brand awareness faster and enables us to provide the most efficient and effective support to our franchise owners.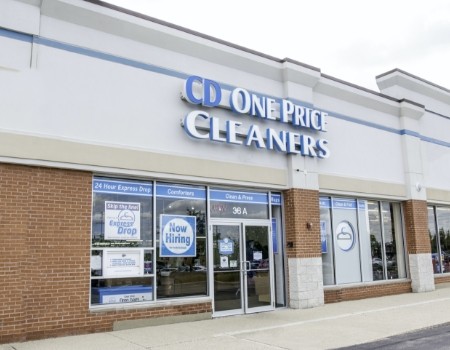 3
Franchise owners help ensure superior service.
Customer service is critical to our dry cleaning franchise model, and local ownership tends to deliver the best service. In our experience, the closer the owner is to the customer, the better the quality and service. So to us, expanding through independent franchises rather than company-owned stores is the best way to build our brand and grow. We are always exploring ways to improve on that service, particularly in the area of convenience—we want to make it as easy as possible for customers to choose CD One Price Cleaners.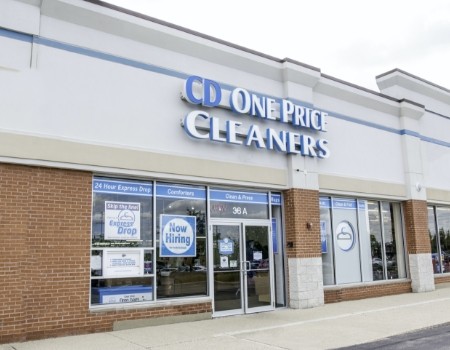 4
Great people, great company.
A company is not a sign on the wall. It's not a building, and it's not a bunch of equipment. It's a group of people. We know you can't be a great company without great people who share common values and a drive to be the best. We strive to stay abreast of consumer trends and to deliver the services and convenience our customers have come to expect. Do you aspire to greatness in all you do? We try to do the same. Consider exploring the CD One dry cleaning franchise opportunity. You'll fit right in.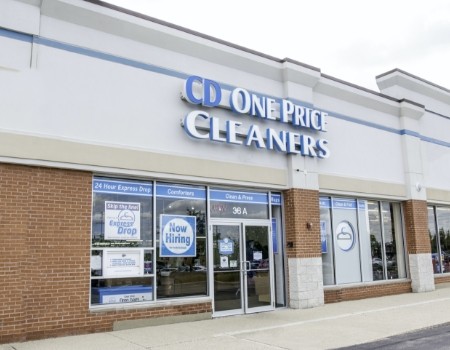 5
It starts with friendly customer service
Have questions about our service, have a special request, or just want to say "Hi?" Our friendly, knowledgeable associates are happy to help you with your garment care needs. Each CD One Price location is locally owned and operated. That means you get state-of-the-art cleaning and expertise with a local business feel.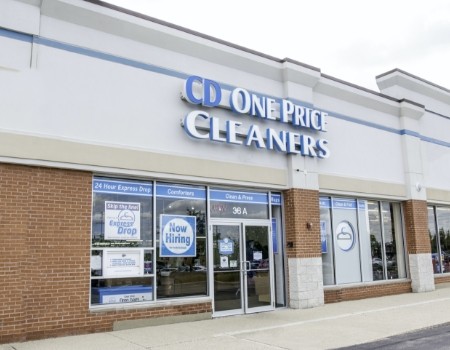 6
Inventory and Inspection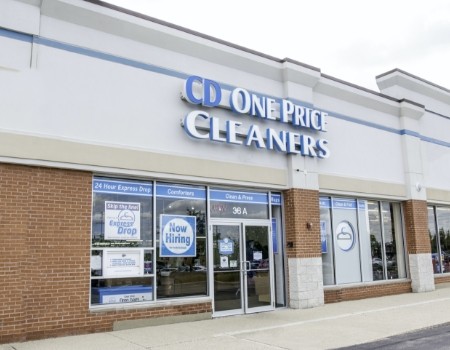 7
Attend a franchise discovery night.
We inventory, tag, and inspect your orders to make sure they get the proper care. From checking the pockets on your favorite suit to pre-spotting stains, we make sure that your items get the individual attention they deserve. And if for some reason we're not 100% sure we can process your items safely, we'll let you know so that you're not surprised.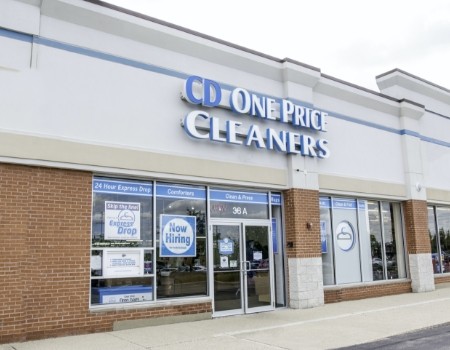 8
Sorting
All items are sorted to ensure proper cleaning. Whether sorting by garment type, garment color, or cleaning process, we make sure that your items get the care they need to come back to you clean and looking great.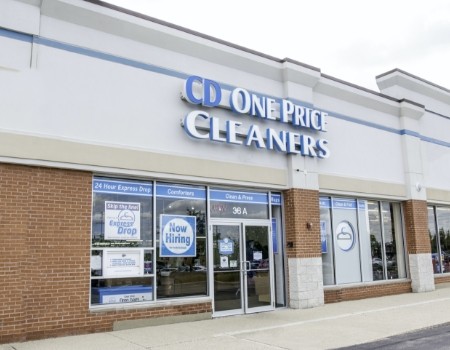 9
Pressing and Finishing
At any point during our process, team members are watching for spots or areas requiring special attention. Garments that need a little extra help will be moved to the spotting station for stain removal by our specially trained production staff.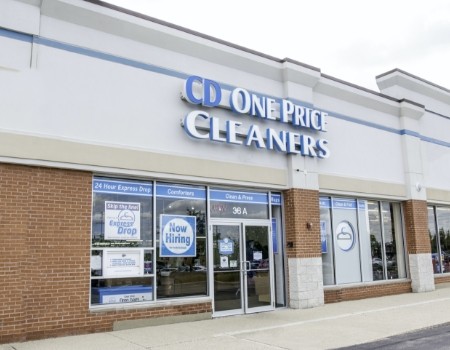 10
Inspection
Once all the cleaning, pressing, and stain removal are complete, an inspector gives each individual garment a final check before sending it along for order assembly and bagging. Each garment goes through a standard inspection process to check the garment-specific problem areas to make sure all the tricky areas are taken care of.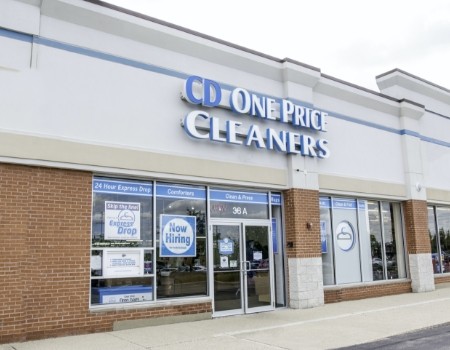 11
Assembly and Bagging
Each individual item is reviewed as part of our final inventory check as orders are assembled and sent to bagging. Once we know that every garment in your order is accounted for, we will bag your items to keep them safe until you can pick them up.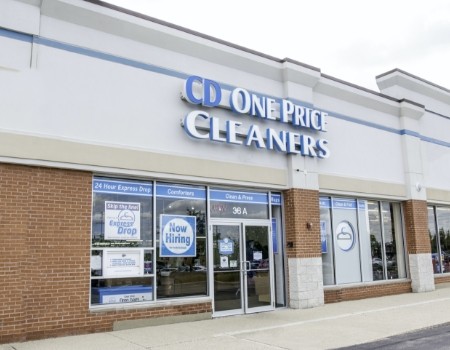 12
Convenient pickup
We keep track of all completed orders in our system and send an e-mail alert when your items are ready. We'll do a final check of all your items when you pick up--and we'll even carry your order to your vehicle if you'd like.
Open your new CD One Price Cleaners store!
Reach out to us and let us know you are interested and we'll provide you with more information.